We had our Geek theme baby shower/celebration on The 5th and it was great. We have such lovely friends who came to join us. Much much love and anticipation is surrounding #Koos' arrival.
On the night before I had as usual planned way too much for us to do in my usual over ambitious way, The Geek is so infinitely patient with my big plans, but needless to say we did not get that much sleep on the Friday night.
We made sweet bags for the kids and candels for each family ( we asked that people light their candles when they hear we are entering our birthing time, not that we really believe in vibes coming to us, but more that it is nice to know that people are thinking of us and the collective goodwill for #koos' safe arrival. I asked that people either tweet, FB or email the pictures to me so I can make a little collage of the candles and messages after Koos is here. So if you were not at the baby shower please still feel free to light a candle for us on the day and send us the pictures. @pinkhairgirl on twitter or email cameronsallyjane@gmail.com)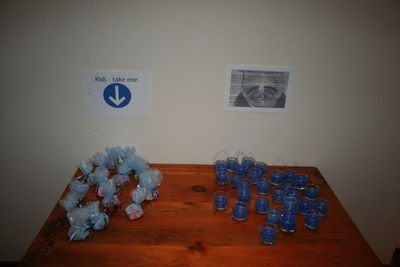 General geeky decorations and equations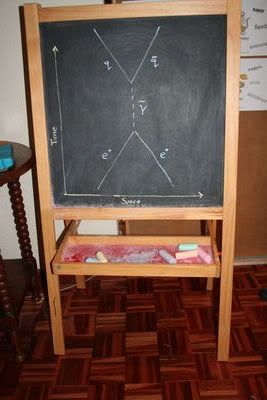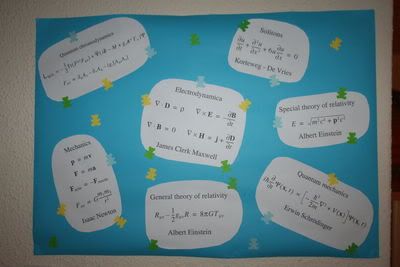 We even planned a Rock, Paper, scissors, Lizard, Spock competition which Boo won, it totally slipped my mind to take any photos during the tournament but it was funny.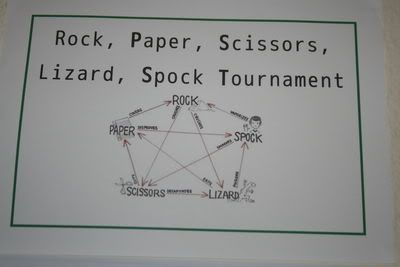 There was a fire engine ballpit/pool for the kids to play on and the trampoline which some not so small kids played on too. I believe that there are pictures of some of our jumpers?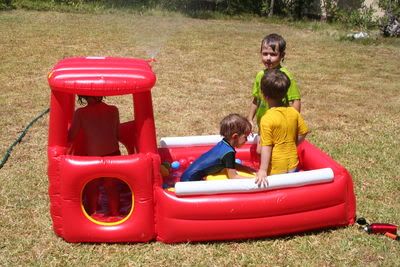 Rachel and her buddy Nate thick as thieves as usual

We even had Greek Alphabet cupcake that @cupcakemummy on twitter made for us, and a tetrus cake that The Geek iced at about 4am and which I sadly did not get any nice photos of.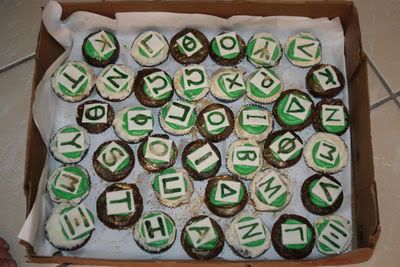 I made The Geek open all the presents as this is his first baby and he should be in on the fun, we made it very clear that presents were not required and that it was all about spending time with our friends and celebrating, but we are really grateful for all the generous gifts people gave.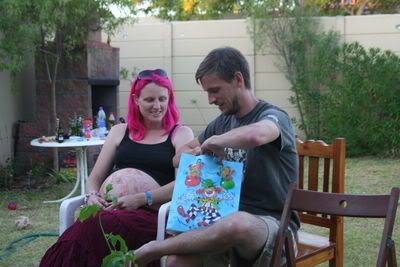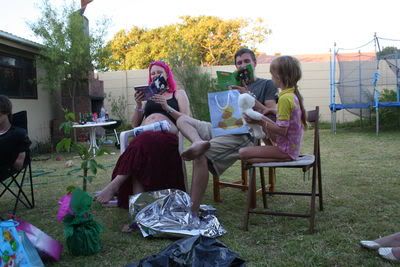 A huge thank you to all our friends who came and made the day so special
The twitter crowd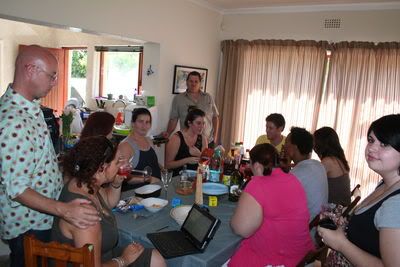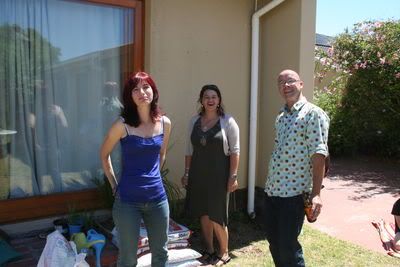 Robyn and The Geek


The babynet ladies and +1s and kids


The Geeks family of course who I did not get pictures of. There are a few who escaped my camera but I just want to thank everyone so much for coming all the way out to our place. I know how much Capetonians hate driving far.
Thank you all so much, it was a really special day, and great to know so many people care about us and our little family